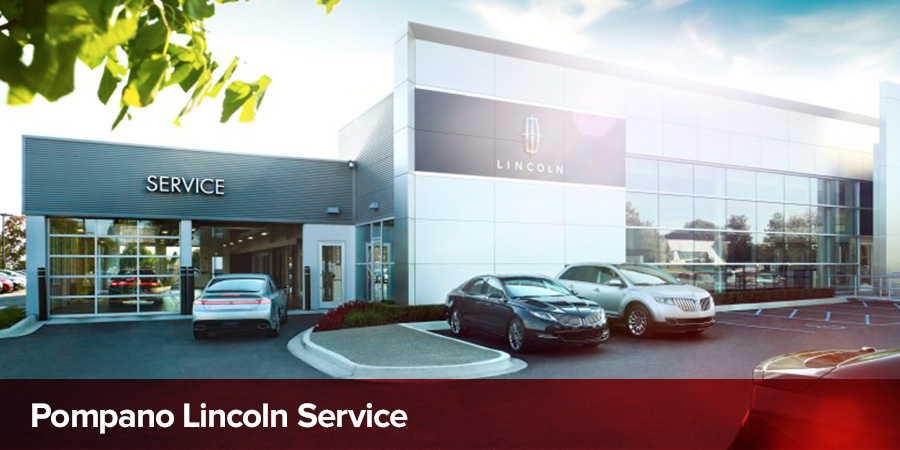 Lincoln Service Center
Lincoln Service, Auto Repairs, & Genuine Lincoln Parts in Pompano, FL, Serving Fort Lauderdale & Deerfield Beach.
For Lincoln service, auto repairs, or Genuine Lincoln Parts, the Service Center at Pompano Lincoln in Florida - serving Fort Lauderdale and Deerfield Beach - removes the unease from car maintenance, leaving our drivers feeling secure and valued.
Any Lincoln driver knows that vehicle ownership begins when you sign the paperwork, but continues and develops with the life of your car. Along with the regular upkeep needed to keep your Lincoln's parts running smoothly, the Service Center at Pompano Lincoln is staffed with deeply experienced technicians who are readily available to offer their highly qualified insights and hands-on repair in the case of collisions or larger repair projects.
Our process begins with the assessment of your Lincoln. Whether in-person or online, scheduling service guarantees you individualized time with a technician who knows each of the fine details built into your vehicle. They will help you assess your vehicle's needs, select from our package of basic services, and give you upfront and honest reports when your services require a greater investment of your time and money.
If you thrive online, our website offers a clean interface that's easy to navigate. From there, you are able to schedule service appointments, check your invoice(s), opt in for text and email updates, and access real-time reports on your vehicle once it's under our care. We also offer online Maintenance Menus, a convenient service that displays the prescribed intervals between service appointments based on your Lincoln's year, model, and trim.
For added convenience, we offer Lincoln owners pickup and delivery services when their vehicles are being tended to. The process is simple. You choose the location and time and a member of our staff will meet you to pick up your vehicle and loan you a temporary Lincoln. To maintain our high levels of communication, you'll receive text and email updates throughout the duration of your vehicle's service. Once we're finished, your Lincoln is returned washed, serviced, and ready to perform.
We also offer Quick Lane® Tire & Auto Center for expedited service. One in a network of over 650 Quick Lane locations, it's your one-stop location for necessary services and high-quality parts, especially tires. When you purchase a set of tires, you also typically receive tire inspections for proper inflation and wear, tire rotation, new-tire installation, and tire mounting and balancing.
As a thank-you to our loyal base of Pompano Lincoln customers, we also offer the Owner Advantage Rewards® Program. Starting with a $10 enrollment bonus, drivers receive a 5% credit on parts and service purchases that can be applied to future visits, special oil change offers, select service rebates to combine into rewards, and all vehicles in your household are eligible.